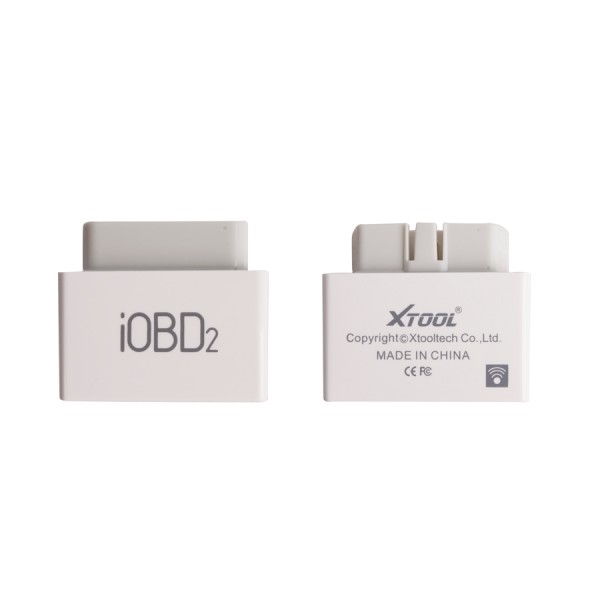 iOBD2 Diagnostic tool for Iphone By Wifi
Communication

iobd2 communicate with iPhone by WIFI




Connection
Input the car models or select the saved car models, then enter the system
Diagnostic Functions

Support vehicles with OBD II/EOBD protocol.
Read DTC
Clear DTC
Read data stream
Read freeze frame data, vehicle information
Oxygen testing
Mode 6 testing
Evaporative Emission System Leak Detection
My Dashboard

Idle speed mode: control the voltage, intake air flow, real time fuel consumption (static), coolant temperature, spark advance angle, engine speed
Cruise mode: vehicle travel time, average speed, continuous running mileage, average fuel consumption, vehicle speed
Sport mode: vehicle speed, coolant temperature, real time fuel consumption (dynamic), acceleration, engine speed. It is with rich user experience.

Performance Testing
Provide car data and information which you care. For example, acceleration and deceleration test from 0 to 400 meters.

Setting
You can set the speed, mileage, temperature, fuel consumption and you can also configure the data of your dashboard. And you can also set the fuel consumption coefficient between0.9-1.1. Its initial value is 1.
History Record

Save the testing data such as DTC, data stream, freeze frame, and the data of your dashboard for you.

Information
Read the information of iobd2 and can help users do WIFI/Bluetooth setting.

UI
Humanity designed UI of the client software which is the same style of the iPhone and Android operation system.
Compatible Phones

Software for iPhone: compatible with iPhone and iPod OS4.3 version or above
iPhone/iPod touch Version Installation
Install by mobile
visit App Store and search iobd2 then download and install it
Install by iTunes
download and install iTunes, and search iobd2 in iTunes, download and install it.





Accessories

iobd2 connector, user manual
User Manual